Synthwave… If this term doesn't mean anything to you, it's because you've never been on Synthspiria before, on the one hand, and on the other hand, never been in a DeLorean DMC-12 with your old synthesizer in the trunk, going back and forth between the 80's and 2080's, while taking a snack break in our good old present. Yeah, no less!
To get in the mood
Synthwave is like a space-time journey. Well, nobody has ever really done that, would you say, apart from good old Doc Emmett Brown and dear Marty McFly even though some conspiracy theorists will agree that this is just a fictional story. But let's cut the jokes and get to the point. Because yes, we hear that name everywhere, Synthwave here, Synthwave there, especially in the field of electronic music.
If you are not familiar with Synthspiria, this musical genre may be difficult for you to grasp, if not completely unknown. Otherwise, stay with us anyway, it's worth it! So, what is Synthwave? That is what we will see and dissect in this splendid and rather long file… So put on your 1986 Nike Dunk, your old Members Only jacket, your Ray-Ban Aviator glasses and get ready to travel at 88mph in a Testarossa 512 TR Ferrari!
Origins of Synthwave
Synthwave – also called Retrowave (but Retrowave has more to do with everything to do with the rebirth of the Retrowave, of which Synthwave is a part) -, draws its sources from everything to do with the 80s. This is how you would most easily summarize this movement. It is thus normal at first to think that its origins are anchored in this same period, which is not totally false, since the main sounds and typical instruments of Synthwave are similar to other genres having made the good hours of this decade, like electronic music in general, synthpop, new wave, progressive music and space music for example, well-known by fans of Jean-Michel Jarre and his analog synthesizer Eminent 310 U.
These are only examples of influential genres among others, the movement having evolved and still evolving at high speed, appropriating and experimenting different mixtures of more atypical genres. But roughly speaking, Synthwave can be summed up as a cover and inspiration of the genres using synthesizers, drum machines and other eighties instruments, adding modern sounds from contemporary electronic music. But let's go a little further.
Beginnings of Synthwave
It is at the beginning of the 2000s that we can find the early stages of Synthwave. In the midst of the revival of electronic music, this music was characterized by an instrumental composition, inspired by synthesizer melodies from the original soundtracks of science fiction and action films, mainly period B series. Most of these B movies have become the blockbusters of today.
However, during these first years of this new millennium, this musical genre is not yet named, nor even qualified. Indeed, at that time, electronic music was taking a new boom, especially in France. We can quote for example the track Superheroes by the Dafts or Rubicon by Alan Braxe & Fred Falke. And the electronic music that rang at that time was the one invented by Daft Punk, Laurent Garnier, Robert Miles, Alan Braxes and others. An electronic music whose rhythmic was felt and characterized more towards well-known and recognized genres today like House, Funk and Techno, in broad lines. However, what will become Synthwave continues its small piece of road next door, constituting little by little its niche fanbase, allowing it to grow through certain artists, until knowing its first hours of glory a few years later!
A few years later, Synthwave was born!
It is in the years following the year 2005 that the current Synthwave really settles down with names of artists like David Grellier (member of the group Sexy Sushi as Mitch Silver) alias College, or even Minitel Rose, Louis la Roche, Anoraak, Electric Youth and Kavinsky. Yes, Kavinsky, the composer of the soundtrack of the feature film Drive directed by Nicolas Winding Refn, with Nightcall, album released and composed in 2010 by Kavinsky and produced by Guy-Manuel de Homem Christo from Daft Punk. The loop is looped as the other one who follows a minimum in the back would say. Synthwave was born out of a whole beautiful world of French electronic music.
In 2005, Kavinsky released the album Teddy Boy on the Record Makers label with one of the most emblematic and precursory tracks of this movement: Testarossa Autodrive, which refers to Synthwave under its name and genre "Outrun", initially by its title but also by its composition. You can easily imagine yourself behind the wheel of a Ferrari Testarossa, in the middle of the night, driving at high speed, the reflections of neon lights and slippery streetlights on the bodywork. This is not without reminiscent of Kavinsky's future productions, such as his video clip of the track Protovision, from the OutRun album in 2013. The circle is closed again.
At the same time, in 2007, David Grellier launched his solo musical project under the name College as well as the collectif Valérie, an artistic network in Nantes in which we find Anoraak, Minitel Rose, The Outrunners, Maethelvin or Russ Chimes. That same year saw the release of the Teenage Color EP and an album called Secret Diary, two productions celebrating the nostalgia of the 80s through kitsch sounds, the trademark on which Synthwave relies the most.
A few years later, when the collective had truly anchored its presence and taken an important place in the production of electronic music, was launched in collaboration with Electric Youth and College song A Real Hero, also emblematic piece of the soundtrack of Drive. A collaboration that is joined by Kavinsky and his equally popular song Nightcall, as well as the track Under Your Spell by Synthpop Desire.
The Synthwave, in its Outrun form in particular, is then presented to the general public following the promotion of the film and its release, noticed by its atmosphere, its direction, its photography, its aestheticism, its casting and of course its soundtrack, allowing a return to the imagery of the 80s, transmitted mainly by music. The success of Drive also led to the independent video game Hotline Miami from Devolver Digital, which greatly contributed to the expansion of Synthwave.
This musical genre is very well suited to original soundtracks, as it is composed largely of instrumental sounds. Since this revelation to the general public with Drive, Synthwave has developed a lot and new artists have appeared, like Lazerhawk, GUNSHIP, Perturbator, Lost Years, Carpenter Brut, Mitch Murder, Daniel Deluxe, Futurecop! VHS Glitch, Miami Night 1984, Mega Drive, Bourgeoisie, The Midnight, Betamaxx, Dan Terminus, Droid Bishop, Däs Mortal, Absolute Valentine, Botnit,… and I will stop there because there are a lot, really a lot…
During this period, with the influx of new composers, several independent labels multiplied and appeared, focusing mainly on artists of the genre such as Telefuture Records, Rosso Corsa Records, Alphasia Records, Valerie Collective, Lazerdiscs Records, Future City Records, New Retro Wave Records, Sunlover Records and company. Here too, in the chosen terms, we seek to recall the 1980s and to evoke nostalgia for that decade. The Synthwave finally takes off!
Analog, digital and software instruments
Naturally, by its name and what has already been said previously, you can well suspect that the main instrument is the synthesizer and keyboard. Because yes, "Synth"wave eh, not very complicated. And as Pete from The Synth Squad (French podcast on Synthwave) "Otherwise it would only be Wave". And Wave is similar to what we find on the Soundcloud of the collective Wavemob for example. This is different.
Among these synthesizers, present or often imitated, we find some mythical and influential instruments such as the E-Mu Emulator II, the Korg Polysix, the Minimoog Voyager, the Oberheim OB-X and many others. Instruments used by the greatest artists such as Tangerine Dream, Depeche Mode, Jean-Michel Jarre, Vangelis, John Carpenter, etc.
Certainly, the range has now evolved, but it was a small tour d'horizon of the various dreamed models, whose sounds inspire many artists, pushing to imitate and reproduce them with the current modern techniques, in a digital way for the majority.
Another instrument characteristic of the Synthwave movement, the drum machine, with kicks, snare drums, Hi-Hat reworked, compressed, filtered so that the whole sounds eighties with a House & Groovy rhythm.
Other instruments are added to this mix of analog, digital and software instruments, such as electric guitars, a few wind instruments, drums, etc.. Instruments of all kinds, then characterizing the leg of an artist or belonging to certain derivatives of the Synthwave genre, which we will see later in this article.
Synthwave, an influenced musical movement
Synthwave is one of the richest musical genres in terms of cinematographic, musical, graphic, aesthetic, video games, etc. references. Until now we have only talked about the 80s, without explaining why Synthwave was so linked to this period. But this music takes up so much of the codes, that the image of the 80's jumps out at us at the first listening of a piece, by its sonorities, its rhythmic, its melodies, which come immediately to hit the nostalgia of the listener.
Musical references and influences
There are many references and influences, because the 70's and 80's had some great hours. This music is constantly under retro influence, starting with the musical influences of artists such as Vangelis, Wendy Carlos, Fabio Frizzi, Goblin, John Carpenter to name but a few. Where synthesizers and keyboards have finally hit the nail on the head and contributed to the identity of these artists' universes.
Synthwave being retro-futuristic electronic music, which plunges us into the future as we imagined it in the 80s, the references do not stop at the 80s, as detailed previously. This is why we also find many mythical bands, more modern, who have greatly contributed to the current electronic music. For example, Justice can be cited as Carpenter Brut's influence, although the latter is more influenced by Metal, whose tempo and sounds from this genre are strongly felt in his compositions.
Through the evocation of the Metal scene, we come to the Darksynth. Clearly, the dark part of Synthwave, whose beginnings could be located at the release of the album Cosmos by the American duo Zombi, in 2004. Album that paid tribute to all the 70s and 80s imagery, inspired by the films of Dario Argento and Lucio Fulci and the famous themes of John Carpenter and Goblin. But as explained above, Synthwave and therefore Darksynth indirectly, were not yet qualified as such at that time. Again, we will also come back to this later. If not to want to explain everything without structuring, we will get lost and mix everything…
Film references
Synthwave is largely influenced by synthesizer melodies from science fiction or action movies of the 80's mainly, notably through films by John Carpenter, Lucio Fulci, Dario Argento that were quoted just two minutes ago. Without forgetting some classics of the newcomers of the time that are Paul Verhoeven, James Cameron, Ridley Scott…
Thus, we can without any problem quote Terminator, Blade Runner, RoboCop, Predator, Aliens, TRON, Total Recall, Beverly Hills Cop, Back to the Future, Zombi, Suspiria (for the anecdote, the name of Synthspiria is inspired by the title of Dario Argento's film)… The whole range of films with Stallone, Schwarzy and others as well.
The Japanese animation of the 80s and 90s is not spared either by its inspiring themes such as Cyberpunk and Futurism: Akira, Ghost in the Shell, Golgo 13: The Professional are very obvious examples for example. On the manga side, Bubblegum Crisis, Gunnm, Armitage III et Serial Experimental Lain are also well present concerning their Cyberpunk context and aesthetics, with a dystopic future, sometimes represented and evoked by Synthwave music.
In the same way, television series are not lacking in the call, being also outstanding this decade with K2000, Street Hawk, Miami Vice, Magnum and animated series such as Angel Cop, G.I Joe, Transformers, Iczer One and many others.
The films that's so bad it's good and the B series of this period (70's and 80's) are also present. But you will have understood it, if we are not from this time or if we have not put our noses in it, we find ourselves in unknown ground about references and influences, even if some are so cult and known that it would be difficult to miss!
Video game references
Video games are also concerned, the 1980s being the rise of this new paradigm. The influence is felt in the names of certain groups and artists. Power Glove, for example, refers to this glove of the same name, acting as a controller for the NES that came straight from the future, released in 1989. Mega Drive refers to the third SEGA console of the same name (also known as Genesis in the United States). Sometimes some titles are directly named after a console or a term that refers directly to the video game paradigm, such as Sega Genesis by Trevor Something, a reworked and remixed version of the Grimes group's song Genesis.
Similarly, some artists induct sounds specific to retro video games, meaning 8-bit or 16-bit sounds, or even audio sequences from a video game integrated into the song, such as a part of Street Fighter II for example. Some compositions are entirely dedicated to it. For example, quite recently Project Paula was released, a compilation bringing together several artists from the Synthwave movement, who came to pay tribute to the beautiful hours of the Amiga.
Synthwave, an influential and promising musical genre
Synthwave is very much influenced and takes up a lot of references, but it also becomes influential! Indeed, in recent years, there has been an increase in references to the 80's in several media. Until he reached the mainstream, which used him to all the sauces aimed at surfing on the wave… *krkrkrkr*.
The rebirth of movies that are so bad it's good and B-series films
Many films transcribe these influences as Hobo with a Shotgun, Machete, Turbo Kid, Drive, The Summoner, etc. But the most striking and representative of the success attributed to the kitsch of this movement is still the short film Kung Fury by David Sandberg, a real tribute to the 80s by the staging, the aesthetics with the appearance of old K7, the nanardesque pitch to wish completely crazy, the soundtrack composed by Mitch Murder and Lost Years and a lot of other cool stuff, like a cameo of David Hasselhoff, dinosaurs, arcade terminals, etc! You can see the complete movie directly on the LaserUnicorns YouTube.
Following Kung Fury, other productions in the same vein have been created and will be created, such as The Summoner by James Secker or Commando Ninja by French director Benjamin Combes.
We also strongly invite you to take a look at the French Youtube channel MASEBROTHERS, a channel dedicated to fake trailers, 80's and 90's style sketches, and some other productions too. A little glimpse:
In addition, very recently appeared the series SaturdayMan, created by Samuel Buisseret (who also composed the soundtrack). The 80's series of the year 2000, which had already received a first short film (or pilot episode in a way) in 2012! Le Monde (a famous french magazine) has made an excellent paper about it.
A series that tells the story of this hero, SaturdayMan, dressed in Lycra who fights alongside four other acolytes: Force Drunk, Force Dance, Force Joke and Force Sex in order to thwart the plans of his Nemesis, the Great Sleep, a villain who wants to suppress the party and wants citizens to go to bed with the chickens. A series that partly reflects the aesthetics of the sentai, Japanese animes and American action films of the 1980s.
Similarly, the arrival of the series Stranger Things, the Netflix series that pays tribute to the 1980s and the fantastic and horror films of this decade, has greatly contributed to the development of the genre through its soundtrack, composed by the duo S U R V I V E.
Second life for the video game arcade under Synthwave
Like cinema, video games are also not spared! The excellent independent game Hotline Miami -itself inspired by the movie Drive– is one of the best known of them and has met with great critical and commercial success, thanks to its history, its difficulty, its eighties style, its game mechanics, its 8-bit typed graphics and more particularly its original score, a real hearing bomb for all Synthwave fans. It was even the latter who launched Perturbator. Its sequel Hotline Miami 2: Wrong Number covers everything that made the game so successful, with an ever-growing soundtrack that also introduces players to other artists from the genre. A showcase that has allowed artists like Carpenter Brut or Magic Sword to rise.
In 2013, Ubisoft also released a game to pay tribute to the 1980s, a stand-alone game in the Far Cry series, entitled Far Cry 3: Blood Dragon. Retro-futuristic aesthetics, music composed by Power Glove, references by the shovel load, a unique atmosphere. The game was a great opportunity to showcase this music and movement so unique to the general public. The success also gave rise to Trials for the Blood Dragon, another Ubisoft license that was adapted for Synthwave sauce.
Other video games will be added in the coming years, such as Cyberpunk 2077, Cyber Projekt, the development studio behind the series The Witcher, which currently has no planned release date, but whose atmosphere is full of retro-futurism, logical given the title after all. The composition of the OST remains a mystery.
Other independent games have also appeared since then, such as Furi from The Game Bakers studio, which also has a beautiful window (review of the game and the OST on Synthspiria), Neon Drive by Fraoula, OutDrive developed by D Ξ N V Ξ R, DESYNC, a DOOM neon arch with Volkor X and Daniel Deluxe on the OST (review of the game and OST on Synthspiria), Stories Untold, a text adventure on a Stranger Things style OST (review of Stories Untold).
Synthwave in mainstream media
Synthwave music, due to its growing popularity invites itself even within large productions that could be described as mainstream. Recently, it was the feature film Death Note directed by Adam Wingard, produced by Netflix, which took on a rather beautiful soundtrack that included pieces by Jordan F and Makeup And Vanity Set, well known in the Synthwave movement. And OST is probably the only thing that will be remembered from this attempt to adapt the work of Tsugumi Ōba and Takeshi Obata.
We also saw in 2017 the trailer of Thor Ragnarok with the song In the Face of Evil by Magic Sword, a trio we discovered after the release of their first album in 2015, Volume I (review). The aesthetics of which also refer to the kitsch of the 80s, just the typography of "Ragnarok" shows its hands.
The aesthetics of the Synthwave is also used without its musical side. One obvious example is the cover of this Chris Brown single. This is only one example among others, but it is representative of a trend that is taking hold. Don't go listening to that, though. We advise against it, for the sake of your eardrums.
As you will have understood, Synthwave, for some years now, and particularly in 2017, has been introducing itself into popular mass culture, musically and visually. A quick look at Google Tendances to see this growth is enough. It goes up and up…
This brings us to the aesthetics of the Synthwave, in a more precise and detailed way.
A strong and increasingly popular aesthetic
Synthwave adopts different styles in terms of aesthetics, but some themes are recurrent, as are the elements associated with them, as well as the colorimetry, which is quite limited and necessarily characteristic of the genre. Synthwave is very much based, as we have seen previously, on a culture of the 80s, particularly through the works of Science-Fiction./strong>
Moreover, since the 1980s were immersed in the beginnings of computer science, video games, B series films such as slashers and TV series set in Miami or Los Angeles in the middle of a sunny summer, all these elements are necessarily found in visual compositions. Like the musicians, many artists then take over this style also in graphic design, reminding them of a certain part of this whole past culture. Once again, a burst of nostalgia and inspiration.
The Synthwave aesthetic is then a real nostalgic art gallery with its own identity.
Retro-Futurist neon aesthetics
First of all, the first things to notice in the retro-futuristic aesthetics of the Synthwave are the different colours used. Generally, there are dark shades such as black and purple to which are added blue or flashy pink or neon, in order to contrast these two colour palettes.
Secondly, in terms of logos, typography are often thick, 3D styled, and are textured in a metallic way, chromed with mountain or desert reflections, and sometimes a few luminous halos bring elements of brilliance to the top of some letters. This feature is found particularly on logos with double terms. The second term having a typography sometimes made by hand with a look of a large brushstroke reminiscent of a Street Fighter typography, or a hollow typography made of lasers and neons lights.
Thirdly, in terms of decoration, we find the famous mountains where the polygons are visible, which edges are neon-lighty; a grid pattern generally red, purple or pink whose edges also recall lasers, or neons, by the diffuse light; an often dark background, like a starry part which aims to better highlight the elements that compose the decorations.
From left to right and up to down:
Compilation Drive Radio Selection Volume 2 (Cover: Ernesto Suarez, Andros Graphix and To Midnight)
GUNSHIP by Gunship (Cover: James White a.k.a Signalnoise)
Stellar by FM Attack (Cover: – )
Far Cry 3 Blood Dragon by Power Glove (Cover: James White a.k.a Signalnoise)
The Miami Night aesthetics, Summer & Kitsch
As explained above for logos, the typography used may also be thick and also chrome-plated, but generally speaking, it is lighter. Similarly, for logos or double term titles, secondary typography is also done by hand, much less thick with a flashy colour.
To evoke night and summer, the presence of the sun, in its sunset or sunrise is often used (sometimes the latter has spaced stripes and is filled with a gradation ranging from yellow to pink, as can be seen on the cover of Gunship's album in the previous image). Of course, palms and coconut trees are also on board!
We can also note the presence of sports cars from the 80's, at high speed or at rest, as well as the female presence of a pin-up for example, or simple people in tenues kitsch (like the fitness & gym outfit typical of this decade).
From left to right and up to down:
Crystal City by Robert Parker (Cover: – )
When Summer Ends… by Android Automatic (Cover: Neon Dream Designs)
Modern Moves by Robert Parker (Cover: Kenzo Art)
Extreme Pizza Power by Vincenzo Salvia (Cover: – )
Darksynth aesthetics
Change of tone since we arrive in the dark side of Synthwave. Here, exit the sun, summer, palm trees, etc.. This aesthetic sometimes takes on the same characteristics as those associated with retro-futurism, the Darksynth being often immersed in this universe and context. However, some differences remain.
For example, colours belong to a much darker spectrum with red, blue and black shades. In terms of logos, the use of aggressive typography is required, as is its colour. We then have a typography also made by hand, with large brushstrokes or airbrushes. This same feature is found for a secondary logo generally, with the use of neons/lasers in some cases.
Another important point, the universe evoked and transmitted to our beautiful peepers is horrific and dark, also evoking a fantastic dystopia (monsters, zombies, skeletons, androids, demons…) It is Darksynth, not a ballet in tutu. It is not uncommon to notice the presence of a sexy woman, a succubus, a vampiric female form or other.
From left to right and up to down:
Evil Technology by VHS Glitch (Cover: Ariel ZB)
I Am the Night by Perturbator (Cover: -)
Pentode by HUBRID and Billy Mays Band (Cover: Atomcyber)
Corruptor by Daniel Deluxe (Cover: Jovan Banks)
The different genres and derivatives of Synthwave
Since its characterization and denomination as Synthwave music, the Synthwave genre has been divided into different subgenres, allowing a better understanding of the different types of music and not lumping everything together. Because between a piece of Vincenzo Salvia and the last Brut Carpenter, there is a gap.
However, these subgenres are for the most part quite difficult to characterize and more often result from a name balanced like that which represents the music with which it is associated. Even some artists don't really know how to characterize their own music and their belonging to a specific genre. We hear vaguely about "retro-eighties" on one side, "darksynth" on the other, "minimal synth", "synthpop", "hard synth", "cyberpunk music", "dreamwave", "horror synth", "outrun", … sometimes wrongly. In short, it is not clear.
Nevertheless, some subgenres can be distinguished and defined rather well. This is not an absolute truth, but at Synthspiria, we see things as follows. This is enough to give some leads and some order.
Darksynth, the dark side of Synthwave
As its name suggests, the Darksynth concerns the dark part of the Synthwave, or as the title Libération in one of its stands written by Olivier Drago: The darkness of electro. A genre whose themes are darker, heavier and more tragic (which is reflected in the covers presented above), very often inspired by the horror and science fiction films of the 70s and 80s. Within the DarkSynth, there is a strong Metal influence, and often the artists of this movement have participated or are still participating in a group of this scene before setting up their solo project Synthwave. Like GUNSHIP which is composed of the guitarist/chorist and the drummer of FIGHTSTAR. Dark Synth is the combination of Metal's rage and Electro rhythmic.
Satanic symbolism is also a major theme of the Darksynth, with the use of certain symbols (pentacle, Cross of Saint Peter…)
Artists: Perturbator, Dance with The Dead, Daniel Deluxe, Carpenter Brut, Lazerpunk, Volkor X, Absolute Valentine, Hollywood Burns…
Horror Synth and Slasherwave. Honey, it's going to cut off!
Through Darksynth, two other subgenres can also be found: Horror Synth and Slasherwave. The Horror Synth, which immediately transcribes the melodies of the soundtracks of horror films of the 80s and 70s (Slasher, Thriller, Giallo…), in a more marked way and whose influence is more explicitly perceived.
Artists: TERRORTRON, VHS Glitch, Electric Dragon, Nightcrawler, Cristian Bergagna, Dakarius, le label Giallo Disco Records…
The Slasherwave, a rather atypical term that comes from GosT's music, which beyond its Metal influences and the use of synthesizers, uses distorted bass strokes and over-compressed rhythm boxes, with very marked breaks, increases and decreases.
Artists: GosT, Neoslave, SurgeryHead, HUBRID…
However, as these two subgenres are quite limited, there will be more agreement on the term Darksynth in a more comprehensive way.
Outrun or the Synthwave of the road
The Outrun is a rather difficult subgenre to qualify because it is often confused with Synthwave, the Outrun generally characterizing Kavinsky's music and the latter being one of the pioneers of Synthwave, the connection is often made wrong.
The Outrun is Synthwave, but this subgenre evokes through its sounds the driving of a sports car, hence the fact that it is associated with Kavinsky, the latter having an aesthetic and a universe very much like "Drive" precisely. We then find there a dynamic rhythmic without speed limit, like a car driving at high speed and a driving atmosphere, which comes straight out of the car radio.
Artists: Kavinsky, Alpha 88, Shyguys, Sung, Aerds…
Dreamwave, the most nostalgic and romantic
The Dreamwave is a subgenre very close to what we would call the "classical" Synthwave with tones typical of 80's Synthpop music, under the influence of video game and electro disco music. The Dreamwave intends to be light, to carry the person who listens in a dream (easy to guess).
A certain relaxation and a feeling of euphoria are felt, through romantic and melancholic melodies . Generally, Synthwave being a very instrumental genre, Dreamwave follows this trend, however some songs are sung.
Artists: FM 84, The Midnight, Timecop1983, VHS Dreams, Trevor Something, College…
Chillwave or "Synthwave as we understand it"
Chillwave is what we would call the Synthwave as we understand it in a global way, at least, it is what would most resemble it if the Synthwave had only one genus and subgenre. Only in instrumental, it is characterized in particular by vivid synthesizer notes.
Artists: Miami Nights 1984, Waveshaper, Robert Parker, Lazerhawk, Botnit…
(Neo) Italo Disco, the return of the Italian sun
We are also witnessing a strong return of the Italo Disco, a genre well known in the 70s and 80s. The young Italian composers nevertheless bring a fresh and modern touch to it to bring it up to date. A Neo/Nu Italo Disco?
Artists: Vincenzo Salvia, ABOBO, Dreamcatcher, Andy Fox, Javananda…
FutureSynth / Space Synth, the Synthwave of Space
Space Synth refers to this American term which denoted the new and different musical styles emerging from European electronic music in the 80's. Its name is also coming back to the forefront through Synthwave, in a more modern way, just as in Italo Disco mentioned earlier.
It is also more commonly defined as Future Synth. Most of the songs are entirely instrumental and focus on futuristic themes, science fiction and epic battle scene with rousing bass lines and catchy synthesizer riffs. The purpose is to transport the listener in weightlessness.
Artists: Stilz, Dynatron, Ben Until, LVX, Leslie Nayoko, SkelOne…
Vaporwave or dystopic music criticism
It is not really a subgenre of Synthwave, since this genre is so complete that it could be self-sufficient. And since we are preparing a dossier entirely dedicated to this genre, we will quote Wikipedia, which explains it quite well in broad terms.
"Vaporwave is a microgenre of electronic music and an Internet meme that emerged in the early 2010s.[16] The style is defined by its appropriation of 1980s and 1990s mood music styles such as smooth jazz, elevator music, R&B, and lounge music, typically sampling or manipulating tracks via chopped and screwed techniques and other effects. Its surrounding subculture is sometimes associated with an ambiguous or satirical take on consumer capitalism and popular culture, and tends to be characterized by a nostalgic or surrealist engagement with the popular entertainment, technology and advertising of previous decades. It also incorporates early Internet imagery, late 1990s web design, glitch art, anime, 3D-rendered objects, and cyberpunk tropes in its cover artwork and music videos."
Yes, we're lazy. But we will go back here once the Vaporwave folder is finished to link it to this folder. Especially since the Vaporwave also includes subgenres!
Artists: Macintosh Plus, 2814, Vektroid, NxxxxxS, chris†††, Blank Banshee, マクロスMACROSS 82-99, PZA,…
Post-Darksynth, the future of Darksynth?
One wonders, whether Darksynth is currently turning to another form of subgenre, as the latter is evolving so much. Artists manage to detach themselves sufficiently from the Darksynth genre to propose something new while remaining in the spaces that characterize the Darksynth. Is it a real sub-genre that will develop? Only the future can tell us, but what we noticed in 2017 was something new in the Darksynth genre.
Artists: Perturbator (New Model EP), Danger, Sierra…
Electro Body Synth Music, the « clubbing » Darksynth
Darksynth also has its more oriented variant clubbing, in order to move yourself on big basses. A Youtube channel has recently appeared entirely dedicated to this subgenre, the channel Electro Body Synth Music, the name is quite well chosen because it refers directly to the Electric Body Music (EBM) of the 80's, then… Why not!
Artists: Power Glove, Ohota, Killer Instinct, Réno…
Cybersynth, the come back of Cyberpunk!
Halfway between the clairvoyant side of Syntwave and the dark side of Darksynth, a new genre is beginning to emerge and become more and more distinctive, just as many artists are taking the step towards this evolution of the genre. Cybersynth can be like symbiosis through Darksynth and Synthwave with the use of strong, sometimes creaking, strident, even robotic and electric notes. Covered in a steady rhythm, the Cybersynth can also release its energy through the addition of an electric guitar to the composition, giving a somewhat complex structure to the pieces belonging to the genre.
Artists: ROBORG, Microchip Terror, Roex, Fixions, Zombie Hyperdrive…
Synthwave in France
Between France and electronic music, there is a real love and passion. Synthwave is French! Oui Monsieur!
Since the popularization and the turn of electronic music in the late 90s and early 2000s, particularly through the popularization of what was called French-touch with the arrival of Daft Punk and its albums Homework, then Discovery, electronic music has always been a showcase for French artists in the world: Daft Punk, Mr. Oizo, Justice, Etienne de Crécy, Tchami, Laurent Garnier… some smart set.
It is therefore normal to find a good number of French artists, often independent, belonging to the Synthwave genre for a few years now! Carpenter Brut, Dan Terminus, College, Kavinsky, Anoraak, Minitel Rose, Perturbator, Lifelike, Absolute Valentine, Tommy' 86, Reznyck and many others. Some concerts are accessible to everyone, very often in Paris, but the scene is exported all over France!
Synthzilla festival
In 2015, was created the Synthzilla, a festival entirely dedicated to Synthwave which held two editions in Lyon. Unfortunately, the festival was unable to launch a third edition due to minor financial problems. Wait & See for the future!
More and more parties organized in France
This year, Synthwave parties were by the shoveful. Starting with the Retro Synth Fury, which had six editions this year in Paris, thanks to Lazerdiscs Records and Drive Radio. Concerts have been organized here and there. More and more international artists come to France to play. Concerts here and there are organized outside Paris, things that were very rare before, outside the Synthzilla Festival: in Nantes, Lyon, Bordeaux, Toulouse, Strasbourg…
Also the rise of the genre and its leaders. Perturbator and Carpenter Brut tour in some Electro festivals, but not only! Indeed, last year, the Hellfest hosted Perturbator, this year 2018, it is the turn of Carpenter Brut to come and headbang all this beautiful little people. The guy also has a date at the Olympia in March 2018!
And in the rest of the world?
There too, events are multiplying, in the United States, artists like The Midnight are filling houses for example. Similarly, a festival entirely dedicated to the genre and retrogaming will be launched this year, the Neon Festival.
The United Kingdom has seen the appearance of two festivals, the Retro Future Fest and its winter edition, the NEON Winter and the Outland festival; and multiple events following the example of Germany as well. In Belgium, the Netherlands, Spain, Italy, Eastern Europe, Australia, France, Germany, Russia… events are multiplying and are more numerous. The genre is beginning to emerge from its niche and bring together more and more people and more and more artists are entering this universe. This is only the beginning!
Why listen to Synthwave?
The birth of Synthwave is a real breath of fresh air in electronic music! A genre with its own codes, its own universe, its own influences and references from different media: video games, cinema, graphic arts, literature, science fiction. This is what all artists belonging to the Synthwave movement and rocked by a whole cultural period try to transcribe in their music, with great passion and nostalgia.
Synthwave is a complete art form, accessible and understandable by all, but still too little known. A kind that brings people together! During the events, it's a whole world from different worlds that comes together like a big family, from the Metal fan, to the electro enthusiast, including the frantic gamer, the slightly lost geek and the chick who swings in a bra. Until then, no electronic genre had such diversity!
That's why, if you haven't already done so, we invite you to discover this musical genre so rich… and so good! It takes you away from the hassles of life, you imagine yourself in the middle of the night driving a beautiful old car racing at high speed on a long Miami avenue. And nothing can stop you, nothing, except the end of a good piece of Synthwave, which you will not hesitate to loop again and again… Groove!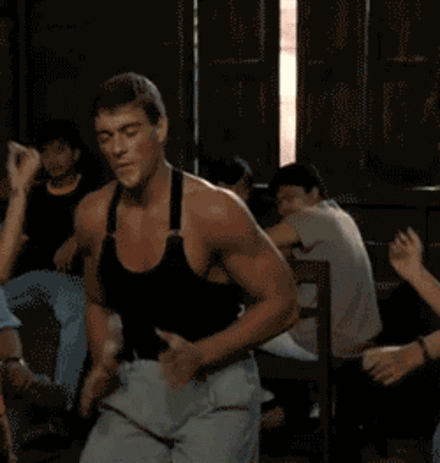 Header photo by Ludwig OBLIN (Lytnim Photography), Retrowave photographe. Read his interview on Synthspiria.